It is Pickleberrypop's birthday today and there are amazing -a nd I mean amazing - birthday deals all over the store.
The designers have released their annual Lolly Bags - goody bags full of stuff that is at bargain price.
Oh my goodness - it really is like being a kid ina  candy store.
Do check them all out but here are some I have worked with this time
First this one by Lorie M - I love the colours
I made this of Crater Lake
There was this one by Fayette - so cute with great word art as always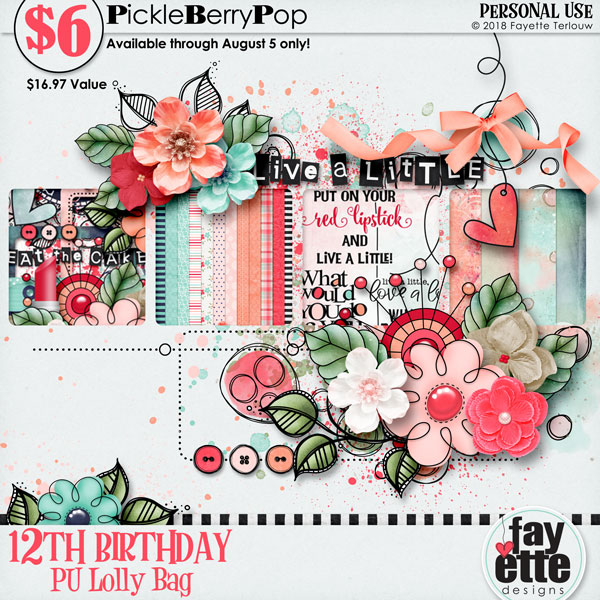 Couldn't resist Nigel and his amazing cup cake from Hollywood Studios last year
This one is from reginafalango and is so pretty
This gorgeous lolly bag is from Tiramisu designs and is lovely
and the photo is Nigel's grandmother
and finally this one - that I loved - by Dita B Designs
and this was so lovely to use for the photo of Jakki and Alice
So do go over and check them out - uyou won't be disappointed
Today I am thankful for great stuff to scrap with I love being part of the PBP team.