I have to say - if I am brutally honest - I am glad not to be in New Orleans for Mardi Gras. We don't like huge crowds and that would certainly be a feature. Whilst it would be kind of fun to see the parades and floats and the carnival atmosphere, I know I would find it reasonably intimidating to be in huge crowds, and partying and drinking are not really our style. We do hope to visit New Orleans one day ... I have always wanted to go ever since my daddy told me about when he had visited when he was a young lad in the navy. He had a funny story to tell about it too. He was 17 and a long way from home. Like his older brother he had joined the Merchant Navy and was, at that point was caught up int he Battle of the Atlantic. He was walking along a street in New Orleans with some of his mates, having docked for 24 hours shore leave, when someone punched him int he back. He turned round to see his older brother Len. They happened to be int he same city at the same time - such a fluke.
Anyway I digress. It is carnival time in New Orleans and in so many other places across thew world as people celebrate Fat Tuesday, Shrive Tuesday, Pancake Day - whatever you choose to call it.
Our carnival here will include pancakes - the only day of the year we eat them - and some quiet reflection ready for the start of Lent tomorrow.
I know there is always a lot of talk about what people are giving up for Lent and, whilst I do usually give something up for Lent, I try and focus more on what I will DO for Lent. That might be a more spiritual focus of some sort for the 40 days.
However, in celebration of Mardi Gras and carnivals and masquerades I have a new page to share.
Made with
Masquerade bundle by Kathryn Estry andThe Bigger Picture templates by Miss Mel
This is the page I made
The photo is from one of the parades we saw last September in Disneyland.
Today I am thankful for
our neighbour who worked for 5 hours with Nigel today to fix the floorboard problem we had. It was hard hard work and both he and Nigel struggled but all is well that ends well.
Box sets - currently working through Ashes to Ashes again and loving it - so very very clever.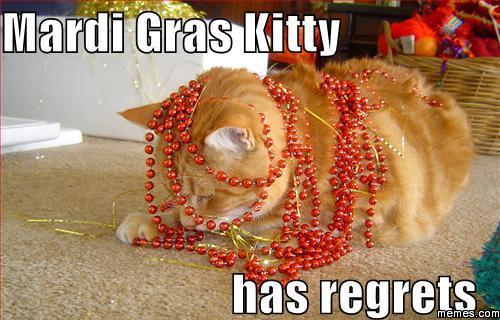 Save