Its a very quiet house here.
Literally.
Nigel has no voice. Not sure if this is a bug of some sort or the result of over-use at spedway.
I am just quiet. I am never quiet. It's very odd.
The sun shone so Nigel forced me out. I haven't been out of the house in a week other than to the doctors so I sat in the car and he drowve us around the country lanes and I sat queitly and enjoyed the food and then was exhausted when I got in. How can sitting in a car be exhausting.
But it was good to have a bit of sun to recharge the soul and good to get up and dressed as a dummy run for tomorrow when I hope to go back in, at least for part of the day.
I tell you what - campylobacter is a nasty old bug and not something I am ever ever ever keen to have again.
I have another pickle barrel page to share - again made pre-illness. Everything seems to be pre-illness.
The collection is called Spring Blossom by Indigo Designs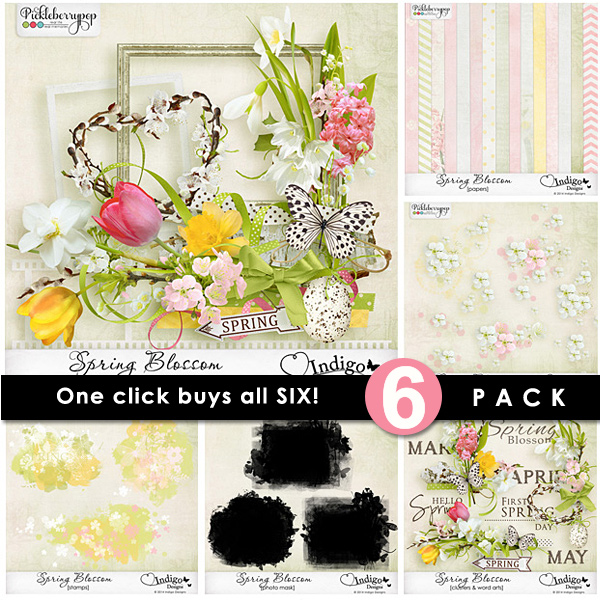 and this is a page I made with it. The photos are of my cousin Ann when she was in an Easter Parade before I was born. It is such a gorgeous photo of her.
today I am thankful for
both the road through the country and the road to recovery
recharge