Maybe the end is in sight. I feel a little more optimistic today and have managed a total of three hours up today which is huge progress.
I am really proud of myself.
Obviously the scrapping I am sharing is old ... this is the longest I have ever gone without being creative in any way at all - and that in itself is starting to take its toll too. Creativity is my therapy. I need to get back to it.
Anyway, more Pickle Barrel loveliness.
This time the collection is called Embrace Happiness by Lorie M.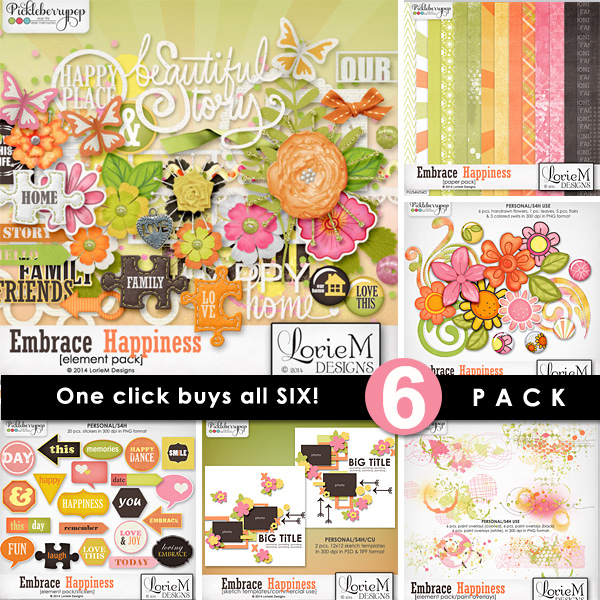 It is part of the Pickle Barrel deal so you can get great bonuses whilst it is on offer. Do go and check it out this weekend whilst the offer is on
This is what I created with it - my family.
Today I am thankful for
small steps forward
Nigel being home for a change - at least I have soemone to look after me today. It has been really hard when I couldn't even stagger out of bed to fend for myself.