Today has been a wonderfully crazily busy day with so muh going on.
Poeple to meet, thanks to give, goodbys to say, Pudseys to admire, coffee to drink, teddies to meet and fairs to attend.
Gloriously wonerfully crazy and boy am I and my poor ankle glad it is done.
I am going to sit down with a drink and my feet up and vegetate.
But not until I have shared exciting news of many kinds
It is Pickle Barrel time again at Pickleberrypop
Time to stock up on coordinated packs and collections in sumptuous colours you are going to love .... and time to snaffle freebies too.
The colours are lush this month and I have loved working with several designers.
The one I want to share today - as I am so glad it is the weejend and I am home, is called Family Love by Lorie M.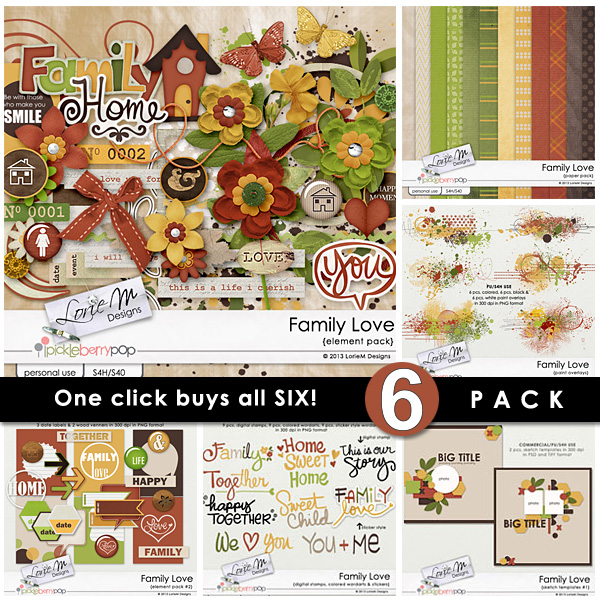 I couldn't wait to use it to scrap my family .... and remember my family is fur coated.
and before I collapse ina  heap there is more good news.
Pickleberrypop are now offering great rewards if you refer a friend to store. You and your friend can both make even more savings.
It really is too good to miss.
So no time like the present then!
Today I am thankful for
many many things but most of all Friday
Generosity of all sorts
childish fun
an unexpected treat
Rubbish ... they are just hedonists!!!!