I love red white and blue and I scrap a lot of red white and blue pages.
It works for both my real country where I love and my dream country where I would love to live.
Red white and blue do both.
So I was really really excited when I saw Dawn Inskip's new collection and ... whilst I say this so often about her collections ... this is my new favourite. It really is. It is called Freedom
Just look at some of the things you get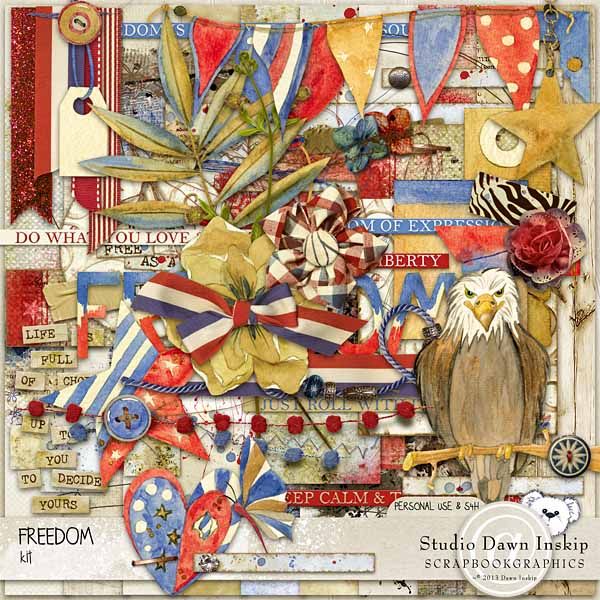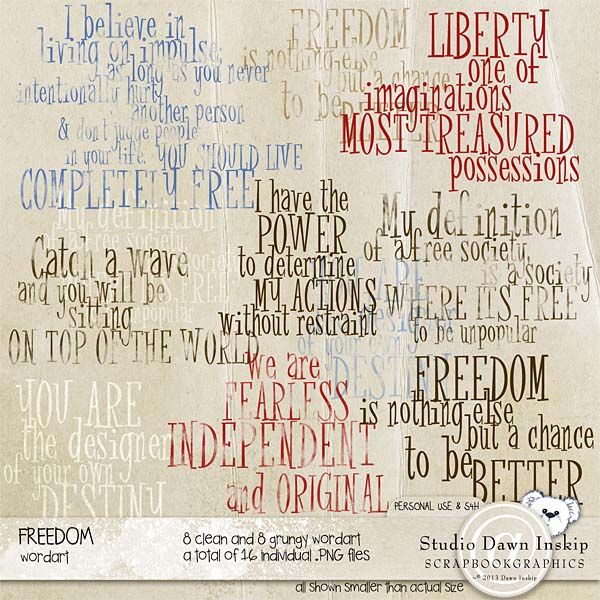 It is an amazing collection plus with the text paths you can do such great things.
I couldn't wait to scrap with it and so this is the first of what I can assure you will be many pages.
The picture is of the gorgeous Danebury at the Hawk Conservancy.
Their flight of eagles is amazing.
Today I am thankful for
Having great goodies to work with
Surviving today
getting level 97 of Candy Crush out last night. I am sure the RSI will heal!