It's Friday  .... gotta love that ... and it is also Pickle Barrel Day .... more reasons to be happy today.
It's been a lovely day in all sorts of ways today.
And Pickle Barrel just adds more to the happiness.
You know the deal by now ... loads of new goodies each priced at $1 and all int he same colour themed palette so you can mix and match and make wondrous kits up.
And remember spend $12 and you get a free bonus collection too - so a good deal all round.
I worked with several of the collections this month and will also share more tomorrow and what I made with the bonus kit.
But to start off there is a whole selection of wonders from Fayette Designs called a Pocket Full of Posies.
The colours are lush this month aren't they.
This is what I made with Fayette's gorgeous creations
I also worked with Everyday Life by Lorie M.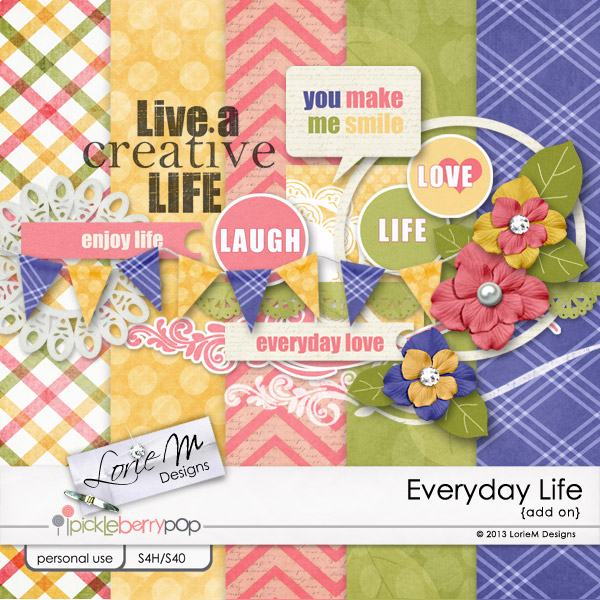 and I created this page
Today I am thankful for
a lovely day
a jumper ... taken by accident. I thought I was grabbing a cardigan to take to work in case it was cold. It turned out I had grabbed a jumper - but it WAS cold and I was actually glad of it.
Now I am not sure if this will work but let's give it a go.Mike sent us a super e mail ... a life lesson and very inspirational ... all wrapped up in a cup of coffee.
I hope it works and that you enjoy it as much as we did .
Thank you Mike x