I see a theme running today based around that word LOVE.
I have had a LOVELY day today - completely different, manically crazy and I am shattered but it has been LOVELY.
Nigel has had a LOVELY day too, away on a training course which he has enjoyed and he has brough back lots of LOVELY Bourjois make-up as freebies for me. LOVELY.
The weather is warmer, the wind has dropped and the sun even appeared - LOVELY.
And I have a new collection to share with you which is also LOVELY in every sense of the word.
It is called Love Bytes and is by Dawn Inskip at Scrapbookgraphics and my oh my it i stuffed to the brim with LOVELINESS.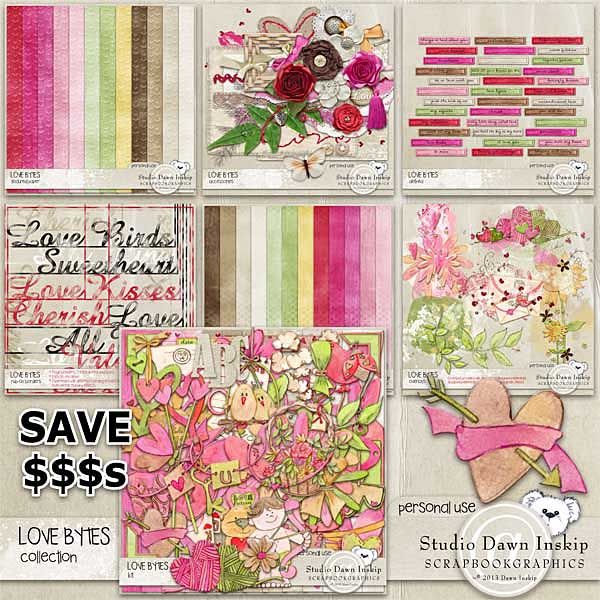 and this is a page I made with it.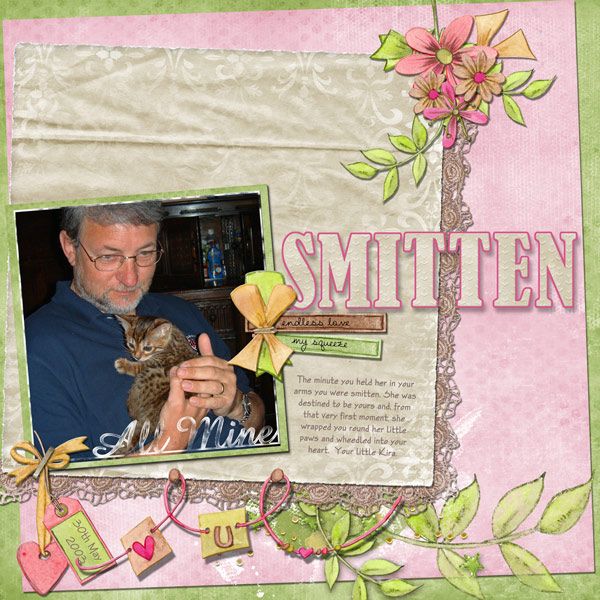 The picture is the day Nigel fell in LOVE with our little Kira girl. She was just 6 weeks old when this picture was taken.  And he loves he even more now than he did then .... and he was pretty smitten.
You can snag the new collection at a very special price for the next few days so be sure to check it out.
 Today I am thankful for
a really LOVELY day
loads and loads of really lush free makeup