Happy Boxing Day everyone.
For my friends across the pond I know this is a very English Tradition - I guess a bit like your Black Friday.
Our Boxing Day is usually a stay at home day but we had a lovely stay at home day yesterday so we did venture out today.
I hope that you all had a wonderful Christmas Day with all that you hoped for .... and ot just the gifts. I hope your tummies were full of food, your arms filled with gifts, your homes filled with laughter and your hearts filled with love. Our certainly were.
We had a fabulous day. For the first time ever it was justt he two of us and it was fabulous. We had a not getting dressed day, donning 'holiday' PJs and slobbing out. A champagne breakfast, a huge Christmas lunch (I am a poor cook really but one meal I excel at is Christmas lunch) wonderful gifts, the watching of inane Christmas TV and the playing of games. All in all a wonderful wonderful day and so relaxed and stress feee.  Some photos from yesterday and today
The cats had a wonderful day and whilst Fiki inevitably got over excited and had to go to his room a bit to calm down, Kira was an absolute joy all day, never leaving our side and being as good as gold.
They had their own presents
and this one which is a warmer, from Aunty Dawn
which Boo has taken as her own
We copied Pauline and bought one of the special M and S Gold Christmas puddings which was amazing - It comes with it's own gold dust too LOL
Utterly delicious though we will be eating it for a while yet
 We were all pooped and this kimd of sums it up - the 'boys' having a nap except Fiki waked up real easy .... sometimes
and other times not so much
 and this one shows he really does light up our lives
and two JYC pages
I'd like to say a huge thanks to Barb for all of her comments all year and to let Mike know I do always see your comments on here too and they mean a great deal
I know you will be all gifted out, but heck - everyone likes a bargain and a sale right! And I have two great sale pieces of news for you.
You can make huge savings on Dawn's wonderful goodies by popping over to her store here
 and there are also retirement sales over at PBP here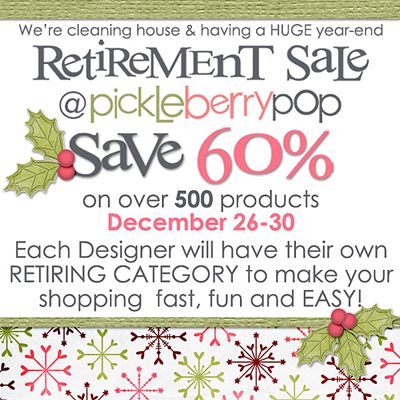 Today I am thankful for
The greatest gift that we all received at Christmas over 2000 years ago
The many many gifts I received this year
A quiet family day to share together
The joy the cats bring endlessly
Christmas food - Oh my!
 I HAVE to share this LOL cat too because those of you who know me well know I love my puns
and finally my Page a Day Calendar page for yesterday
It was Christmas morning. The dining room table was set with antique lace and hand-me-down china. The living room was arranged to suit the tall tree hung with years of treasured ornaments. Our children, home from far away, gladdened my already glad heart. I was fussing with the napkins when my husband, Whitney, strolled into the kitchen and hung an arm around my shoulder. I rested against him, savoring our gift of each other. It came wrapped in trust, as does the Christmas story.

"Don't be afraid," the angel said, first to Mary, then to Joseph. Joseph wanted to believe his betrothed, but he was afraid. Then the angel spoke, and in the morning, he got up from his fear and took Mary as his wife.

A year earlier, I had been in my apartment, waiting for God and reading the Bible. "With God all things are possible" (Matthew 19:26, NIV), I'd read. Do You mean even my troubled marriage, Lord? The thought of giving it another try flooded me with fear: fear of rejection, fear of change, fear of dealing with problems, fear of my fear.

Then a dear friend who'd been divorced for years gave me a nudge.

"The thing to do is to get up out of your fear and take a step in the direction you think God is leading you. If you're wrong, He'll still be there. Trust me, I know."

Now my mending marriage had brought us together as a family around the Christmas table. Our plates piled high, we held hands while Whitney asked the blessing. "Thank You most of all," he said, "for new
beginnings and the courage to start in on them." Laura and Sanna squeezed my hands. I squeezed back and looked at Whitney across the table.
God, thank You for the light of Christmas that banishes fear and brings me the hope of new beginnings.
—SHARI SMYTH