I have been humming all day - just quietly, under my breath so no-one can hear (largely because I can't hum any more in tune than I can sing) Christmassy songs and winter melodies.
It really is the most wonderful time of the year.
And I think I feel extra Christmassy as I have been working with Christmas Collections. I am a very lucky girl to have so much lusciousness to play with.
This week I have been working with a truly amazing collection which is a collaboration kit by Dawn Inskip and mle Card and it is available at Dawn's Scrapbookgraphics store HERE
Just look how stuffed with Christmassy wonderfulness it is. It is called Christmas memories and is on special offer right now.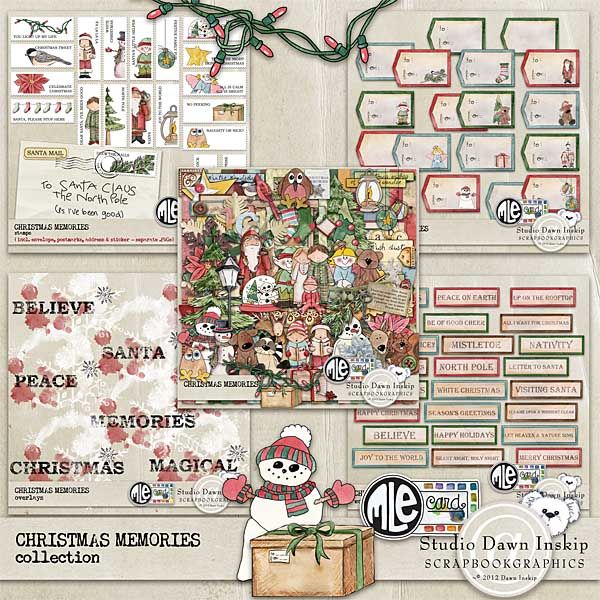 I was thrilled to get to play with it at the weekend and this is one of the pages I made with it.
I just love the p[hoto of Nigel and it is a very Christmassy non Christmas memory! Let me explain.
The photo was taken when we spotted a Christmas shop in Letchlade when we were away at half term. We couldn't resist and went in and had a good browse. It was lovely.
As we came outside it started to snow - great big fat wet 'fake' snowflakes. It was so funny and so special and we snapped a few photos.
One of those teeny tiny memories that will linger and therefore so important to record.
Today I am thankful for
special memories of all kinds
fabulous stuff to work with