Oh I am really into the swing of the jubilee now.
I am such a royalist anyway and I do love a good celebration.
And this weekend is going to be fabulous.
We are celebrating tomorrow with fine dresses and jubilee activities plus a special tea party. We are off to a garden party on saturday, a Jubilee craft fair on Sunday and are having a Jubilee street party on Monday. I have the flags and the bunting and the tablecloths and the hats and the t shirt and I am so jubilee excited it is not true.
I hadn't taken a picture today but i want to use one I took a few days ago and as it is my project I figured I could allow myself that indulgence.
I have been jubilee themed in my scrapping too.
Dawn has the most amazing kit out - wella  whole collection and she does do collections extremely well.
It is called, appropriately enough, Great Britain.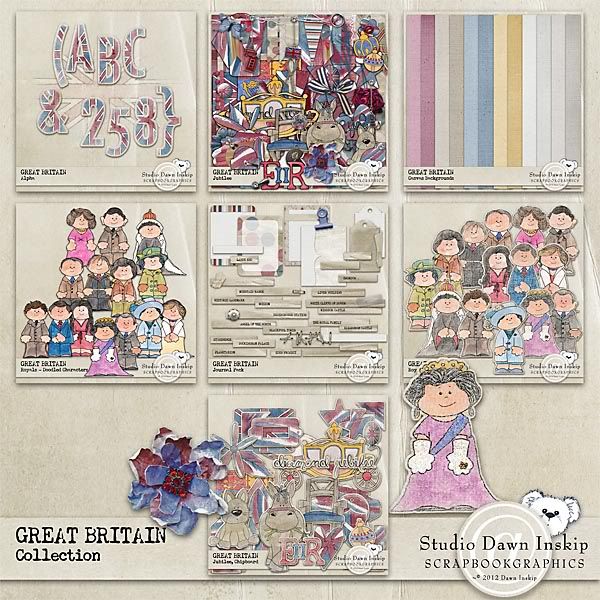 Isn't it amazing?
Anyway - in preparation for our street party on Monday I made this page of the street party last year for the Royal Wedding.

We partied long into the night and, weather permitting, I am sure we will again.
Today I am thankful for
Exciting things to look forward to
and finally my one minute devotional page today
Every summer, my wife and I visit a small Episcopal church in upstate New York, where over the years we've watched one particular youngster grow up. Eric was still in grade school when he developed an ambition that neither he nor his family could understand. He wanted to learn Russian.

"Where did it come from, this interest in Russian?" Eric's mother wondered aloud over coffee in the parish house one morning. They had no Russian neighbors, no great exposure to movies or books about Russia.

Each year, as we watched Eric growing taller, we'd ask if he'd found a way to study Russian. "Not yet," he'd answer, but always with a smile that said, I'm not worried. It will happen.

On one visit, Eric's mother told us that he'd started asking for a teacher. "He doesn't want language tapes. It must be a 'real' teacher!"

Not long afterward, a toy store opened in town, operated, to everyone's surprise but Eric's, by a Russian lady who said that yes, she'd enjoy teaching the boy. "If he has a good ear," she added. She hated to hear her language pronounced badly.

The boy and the Russian grandmother hit it off instantly. After a few weeks, she was asking if Eric was certain he hadn't been exposed to Russian before; the boy was speaking with almost no accent.

When we saw Eric last, he was in college, where he'd gone straight into the advanced class in Russian. He still doesn't know, he admitted, where this strange attraction to a particular language may lead. But he said this with the same smile that's teaching me so much about being open to God's guidance. I'm not worried. I'll find out in time.


Remind me, Father, that I don't have to know the end of the story to recognize Your guiding hand.