We have had a more active day than usual today (we have become very slothful this holiday) and been for a walk round the old fortified walls of Wareham with two friends and their dog. Apart from the good company it was a really interesting walk as we learnt a great deal about the town and its history. I hadn't appreciated how far back it went and how important Wareham had been, acting as the main port for the area. It was only when the river became silted up that the main port switched to its local neighbour, our home town, Poole.
We went into St Martin's a gorgeous saxon church I haven't been in since I was 10 on a school trip and saw the effigy of T E Lawrence (of Arabia) and the 11th century frescos still in evidence.
It was a bit wet and cold so the camera didn't come out until we were back at the car really but a couple of snaps.

Oh yes - it was hat day. I actually love my hat. Not the most photogenic of hats, I love that it is waterproof and warm and keeps the rain off my glasses too.
All that walking worked up quite an appetite and so we ended with a lovely lunch at St Peter's Finger and a good old chin wag. I love days like that - very chilled (quite literally at times) and leisurely.
Dawn has a brand new collection out today and - I know I say this about every kit and collection - it is fabulous. I am really fascinated with wildlife and native americans and this is both combined. It is called dream catchers and is beautiful and was also inspired by some of her very very talented daughter's art work. It is on sale at her store at Scrapbookgraphics.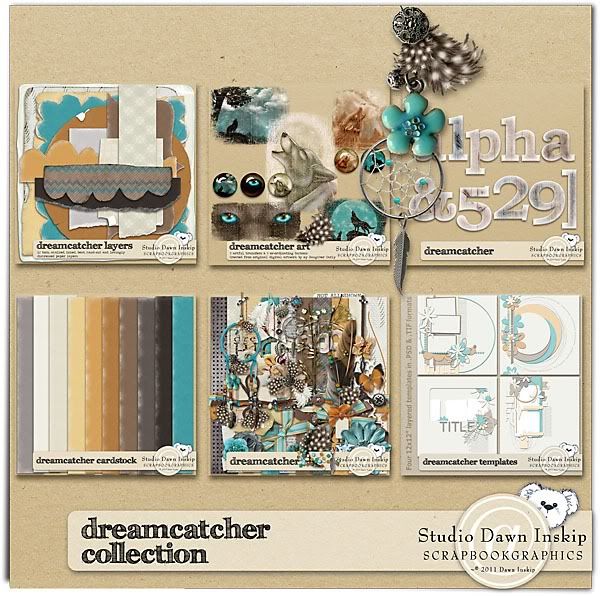 This is a page I made with it using pictures I took whilst out with Dawn herself at Paradise Wildlife Park
I couldn't resist calling it 2 socks as we both love the wolf in Dances with Wolves.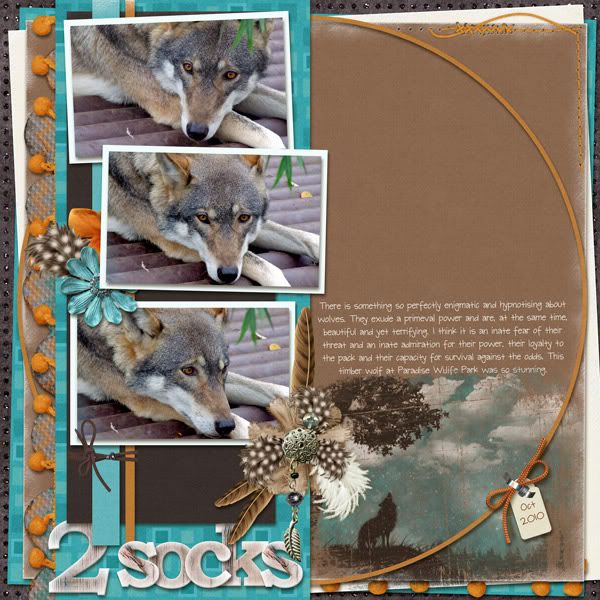 I have more pages to share with it tomorrow. But aren't the colours fabulous.
Today I am thankful for
winter walks and old friends
Being part of such an amazing creative team as Dawn's