I have had a scrappy day today.
I started the morning by making a card for my neighbour whose birthday it is today. I used the ideas from yesterday's explore class and used concentric circles and they eneded up as a mount for the card.
 
and a little bit of bling in the flowers
Oh and tribute to Shimelle .... butterflies of course LOL
I then made a few pages for my California album. I haven't scanned them yet but will share them when I do. They are all quite simple as they are really just a travel record and not meant to be a great work of art. I'm actually not sure I ever make anything which is a great work of art.
But I do have a new digital page to share which I made with one of the new kits Dawn Inskip erleased yesterday. The kit is called Squeeze and is lush colours. She has another called Welcome to the World which is a verycute kit for babies as well. I will share that at a later date.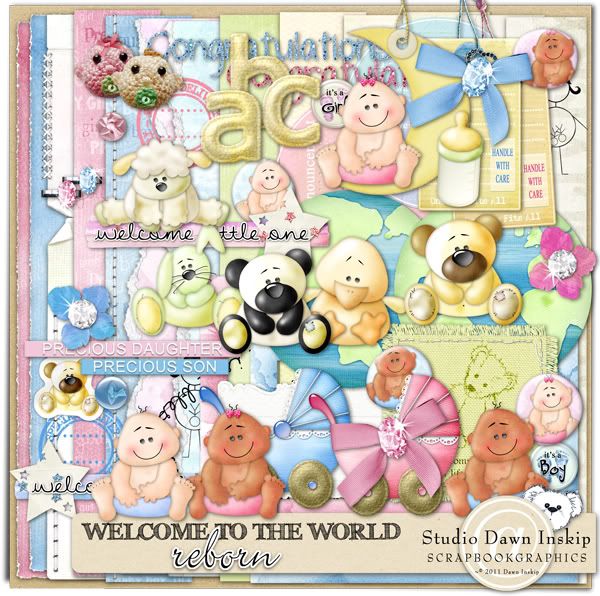 so here is one of my squeeze pages (Oh yes ... it had to be a butterfly page LOL)
I have also spent a long tme updating my kindle as I bought a collection of 70 books last night from e bay but they needed to be converted to mobi files and I had to down load calibre and then play around. But that was actually fun to do.
Today I am thankful for
scrappy days
Kraft card
My kindle
The prompt for Explore today was about moments of perfection.  
I have been sat here quietly musing about the whole concept of perfection. Am I a perfectionist? No! Have I ever been? No! Do I live with one? Oh my, yes.
I have always believed that, so long as you do your best, that is OK. It won't be perfect – well I guess it could be but it would be fairly accidental and quite miraculous – but it should represent your best shot at whatever it is you are doing. I always joke, though there is a bit of heartfelt angst there too, that I grew up with the word 'but'. My father was always striving to get me to be better, to do better, to extend myself and so most things I ever did were greeted with a 'How fabulous, I love the xxxx, that's a great xxxx, BUT….' There was always a but. Now I don't want you to think that he was a terrible man. He certainly wasn't and those of you who read here often will know I always was a Daddy's girl. But he did teach me that actually, chances are, I am not going to reach perfection and that there is always more to strive for, but what I generally do is pretty good. I guess the 'but' could have screwed me up completely, but actually it didn't. It kept me grounded.
Nigel is a complete perfectionist. And, perhaps more importantly, he is a thinker and a planner. He thinks through everything before he starts it (drives me mad as I am a bull in a china shop sort of girl) and he plans and he takes time and care and spends hours and pretty nearly always does a perfect job with everything. I can give you a fairly classic example. Newly wedded bliss, we had a new garden to create, were into being self sufficient on a very small scale. We went out and bought about 20 different herbs. Had in mind a beautiful herb garden which would looks stunning, flavour the wonderful dishes I was going to cook (who am I kidding, I still can't cook) and be the envy of all around. Little pots of herbs were lovingly carried home and down to the end of the garden. Nigel disappears (no idea where or why) The soil is already prepared so off I go, slipping them out of their pots and putting them in their new home. No sooner was one planted than I was on to the next one. I didn't hang around. By the time Nigel was back they were more than half planted. Instead of the praise I expected, along the lines of, 'Oh my darling you have worked your little fingers to the bone, what an amazing job you have done and what a hard worker you are.' I got, 'What the heck are you doing?' (Yes, I toned that down a little)
He had gone in to get paper and pencil to draw out where everything would go based on how high the plants would grow, what colours they might be, what would looks both aesthetically pleasing and be practical. He was going to PLAN it. He was going to THINK about it. Oh I could give a gazzilion examples of that.
Actually I guess it needs both of us to make things really work. It needs him to be the planner and thinker and strive for perfection and it needs me to galvanise things into action and help us accept that, if it isn't quite perfect it is probably still OK.
I also started thinking about what was perfect in my life. Nigel isn't perfect – he has faults, as does everyone. But he is perfect FOR ME. Utterly perfect. We are totally in tune, opposites in many ways and identical in others. My parents were perfect FOR ME. Neither of them were perfect people but they gave me as near perfect a childhood as I recon it is possible to have and I miss them every single day. My cats are perfect FOR ME too. None of them is perfect – they each have little flaws in both character and physical stuff. Fiki is actually a pretty perfect monster mind you.
Our home isn't perfect. There is much I'd like to change but equally there is much I love and I have to say the rooms we have recently renovated fill me with so much joy. OK so there may be small imperfections, but they have been so lovingly decorated and changed they look fabulous to us. I like to think I am the sort of person who doesn't spend their life searching for perfection and being permanently dissatisfied with what they have. That is no way to live your life. Embrace what you have, take joy in it, and if it isn't perfect enjoy those imperfections as well.
One of my favourite quotes is
 
Happiness is not having what you want. It is wanting what you have. Rabbi Hyman Schachtel
But I also did a search on some other salient quotes and found these that I liked.
No one is perfect... that's why pencils have erasers.  ~Author Unknown
Use what talents you possess; the woods would be very silent if no birds sang except those that sang best.  ~Henry van Dyke
When you aim for perfection, you discover it's a moving target.  ~George Fisher
And finally my photo and quote combined. It is printed out and in my play book.
The reason for the photo and words is very special to me. I really am very happy with what I have. Over the last year I have changed enormously and am far more at ease with myself and life and all I have. It's not perfect but it is pretty darned good. The photo is of Nij and I three months ago on our 25th wedding anniversary when we had just renewed our vows in Sacre Coeur and do you know what - by a strange twist of fate that moment when we renewed our vows was completely and utterly perfect. The place, the mass, the chanting and singing, the atmosphere, the awe and wonder. God blessed us with a perfect moment ... and we will never forget it.


Aim for the moon, that way, even if you miss you'll still be amongst the stars! - W. Clement Stone