Sat here shiver- shiver- shivering. I think .... just a lucky guess .... I think I have a temperature!
Am heading off to my bed but couldn't not share a brand new release today.
If you are a pet lover - and by that I mean ANY pet - then you will love this.
It is a brand new collection by Dawn Inskip and available at Scrapbookgraphics on special offer right now.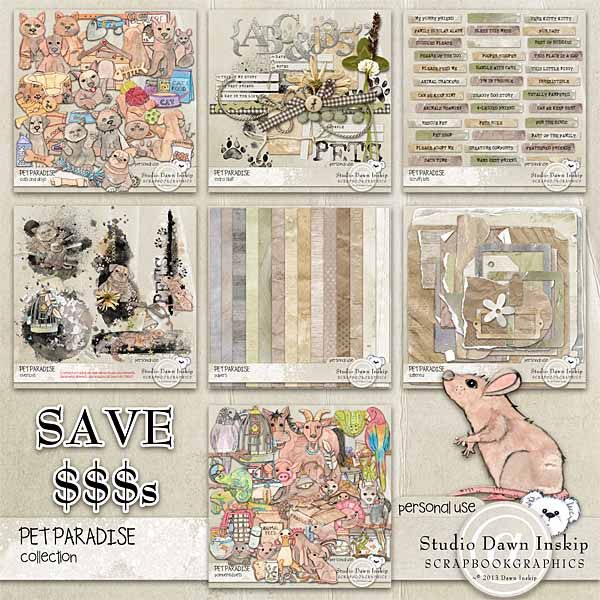 Isn't it fabulous?
I couldn't resist using it to document my little fellas struggle with his weight. It is a family trait of course.
He is actually doing very well and has lost half a pound which is a step in the right direction. He had 4 pounds to lose in total so we are getting there.
Today I am thankful that I am home and can snuggle up in bed real soon