I am not a big believer in people dressing their animals up in clothes.
I always said I'd never do it.
You know what they say .... never say never.
When I saw the little doggy santa outfit I couldn't resist. I think it was made for a tiny doggie as it didn't even nearly fit Fiki - but heck - worth a go and he did look cute.
He isn't sure if Tanta Cat (oh yes ... he's real) will come or not as Fiki, as you know, tends to err on the naughty side of life.
This is my journal page for today.
I have another reason for blogging about handbags and gladrags today. It is the name of a stunning new collection by Dawn Inskip at Scrapbookgraphics. It is lush lush lush and a must for all of you with girly girls to scrap.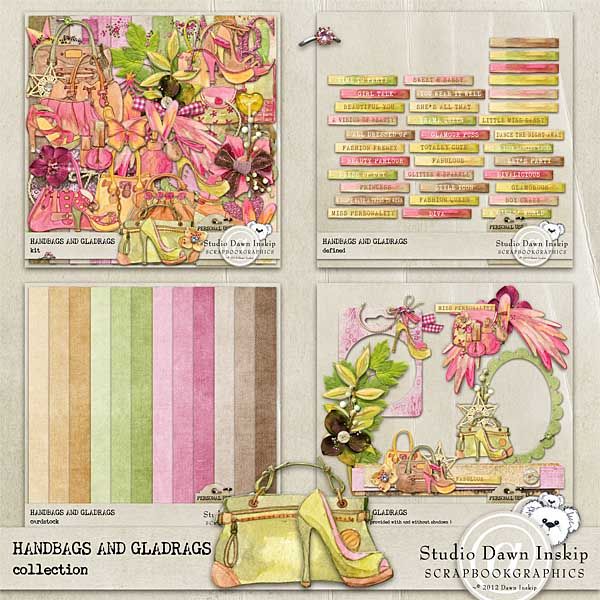 This is my page with it - featuring a girl with true style, inside and out.
Today I am thankful for
the end in sight - I am awfully awfully tired
Our wonderful godson who we love to bits and who has just been on the phone.
And finally my page a day calendar - and I am going to miss these inspirational stories each day when the year ends (and they are not making the same calendar next year)
My brother Robert went off to college when I was 12, and ever since it's seemed as if we were generations apart. As the years went by, Robert juggled his roles as dad, teacher, soccer coach, weekend pastor, and hospital chaplain, while my life as a nurse and perennial patient kept me busy. I'd undergone almost 20 surgeries for tumors caused by neurofibromatosis while Robert was healthy. Sometimes I didn't think he
understood.

Last year, when I had surgery to remove yet another tumor, Robert offered to drive me to my postoperative visit. I turned him down at first, but as I was preparing to leave, I couldn't help thinking, He wants to help and you won't let him. When I called him, there was excitement in his
voice. "I'll be there in 15 minutes," he said.

Robert dropped me off at the clinic door and went to find a parking spot. "We got more tumor out than
ever before," my doctor told me, "and I have a gut feeling you're not going to need any more surgeries."

When I left the doctor's office, I dashed into an open elevator and went down to the lobby to look for Robert. I spotted him pushing his way through the revolving doors and ran toward him. Then I hugged
him for the first time I could remember. "I just got the most wonderful news. And I have you to tell it to!"

As we drove home, Robert told me about all the prayers he'd sent heavenward for me, prayers I'd known nothing about. Then he caught me stealing a look in the visor mirror, patting my eye that was now
opened fully, no longer bulged with tumor, smiling without pain. His voice broke as he spoke: "You haven't had much good news, have you, Sis? I'm so happy about today."
How many precious moments do I miss, Lord, because I ignore Your nudging?
—ROBERTA MESSNER