It is THAT time of the month again., Pickle Barrel Time over at Pickleberrypop.
All of the designers work with a specific colour palette and make loads of mini kits all toned in together and all on sale for the amazing price of $1 each. Now how can you possibly resist that.
 Just click to go stright to The Pickl Barrel
The colour palette this month is lush and I was lucky enough to work with some fabulous designs by Lindsay Jane including these items.
 aren't they just gorgeous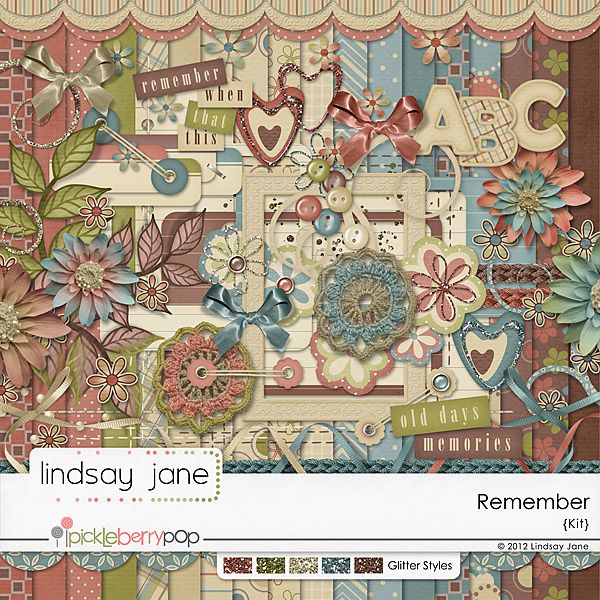 I made this page with them

I absolutely love the colour palette and I know you will find a lot to enjoy in this collection.
Head over to the PBP shop and have a look at the Pickle Barrel items for yourself.
I am also sharing this page made witht he same kit by Lindsay Jane and with some gorgeous cluster templates by Tinci.
Now you really do have to go over there and have a look
  and one more this time with an amazing selection of goodies by Fayette
The colour palette is just plain gorgeous. I love it.
Today I am thankful for
lots of amazing scrapping goodies to work with - I am a very lucky lady
and my page a day calendar page is very uplifting. Only recently someone told me a similar tale of how you heard the special things about a person once they had gone.
We can easily overlook how important it is to tell people who matter WHY they matter and that we love them. I for one am going to take this one to heart and tell people I don't see often how much they mean to me, as well as telling those close at heart.
My sister, Rebekkah, and I had attended three funerals in less than a week. Each was a wonderful celebration of a life, but it bothered us that all the accolades were given after the person had died.
"Let's tell each other what we admire about each other now," Rebekkah suggested.

She started. "You're the most generous person I know." A tear streamed down her cheek. "You're a great bargain hunter and, oh, what a dog lover!"

It was my turn. "You're honest, Rebekkah. And such a hard worker."

I remembered the time she'd hurled herself in front of a moving truck to keep it from hitting me. "And, of course, loyal to the very end."

I was on a roll. Why stop with my sister? I decided. So that week, whenever I had a few minutes with a friend, I talked about my recent funeral experiences. And before I knew it, we were sharing feelings that might otherwise have gone unexpressed.

Those thank-yous felt so good that I followed them up with notes on old-fashioned stationery. I like to think of those second thank-yous being unfolded again and again on down days when a friend's heart
needs the lift that, even in these days of e-mail, only handwritten correspondence can bring. They're the best buy ever for 44¢. I should know; my sister said that I'm a great bargain hunter.
Lord Jesus, thank You for the gift of a letter from a friend. And thank You again for Your Word—Your love letter to each of us.
—ROBERTA MESSNER